Get the game
EreaDrone is available on Steam for PC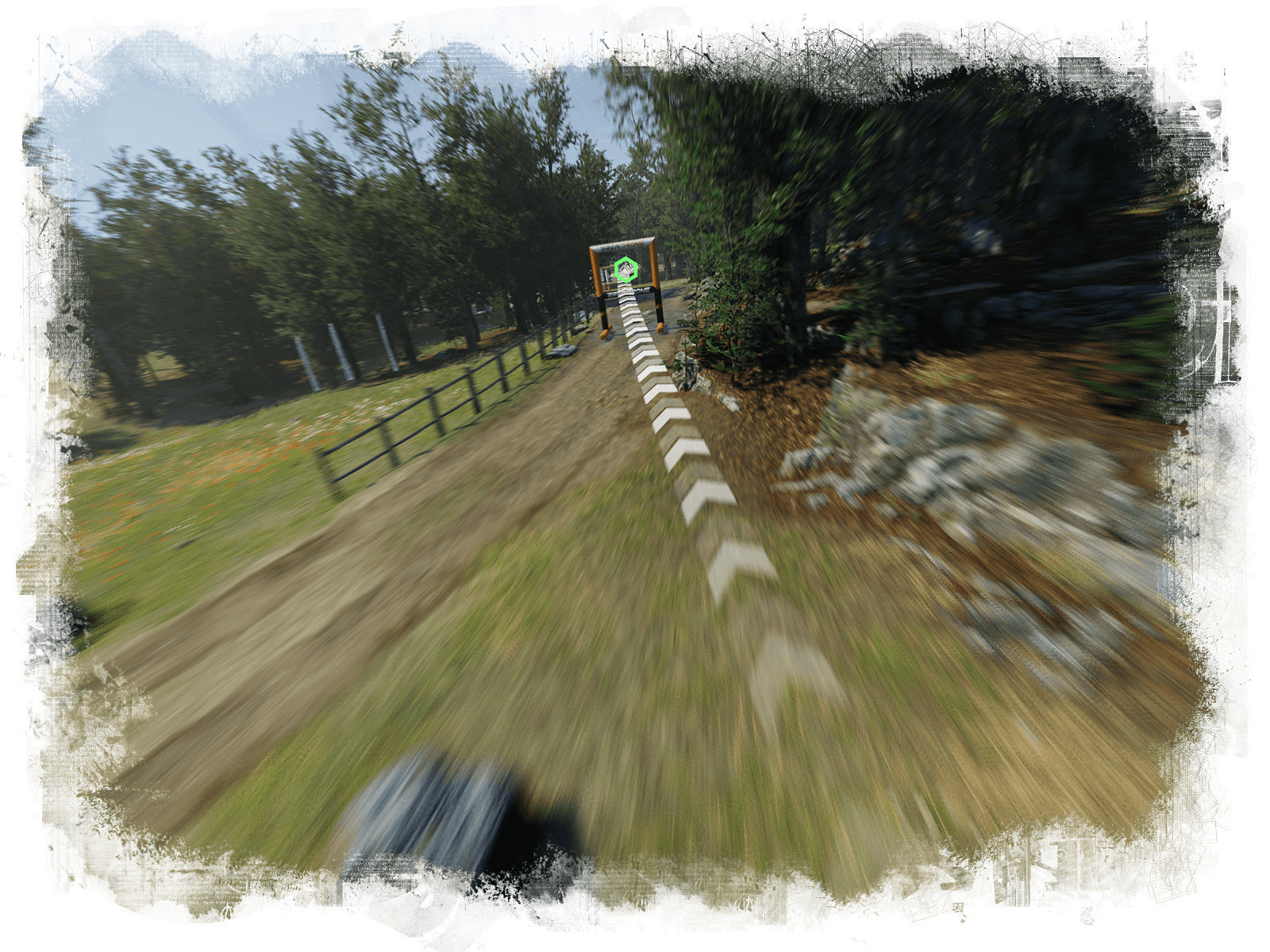 Spec
Spec is the default beginner's drone in our FPV drone simulator game, designed for nimble and responsive flying. Although fictional, it offers an authentic and exciting experience for all players, whether seasoned or new to the game.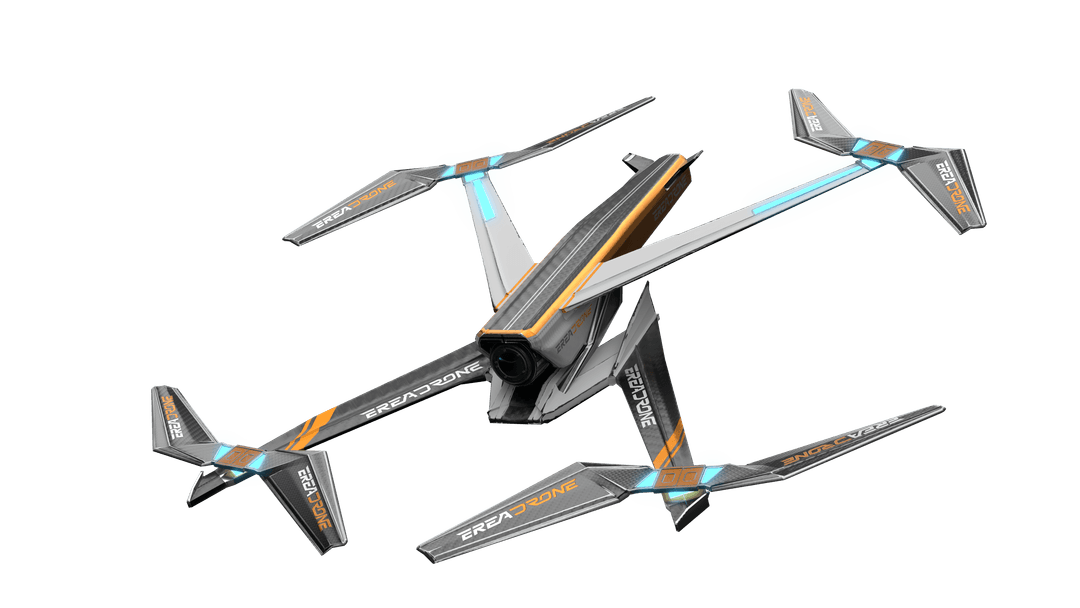 Tiny
Tiny is a powerful and nimble drone designed for indoor flying, with impressive acrobatic abilities and precise controls. Its compact size makes it perfect for navigating tight spaces, making it a top choice for indoor flying enthusiasts of all levels.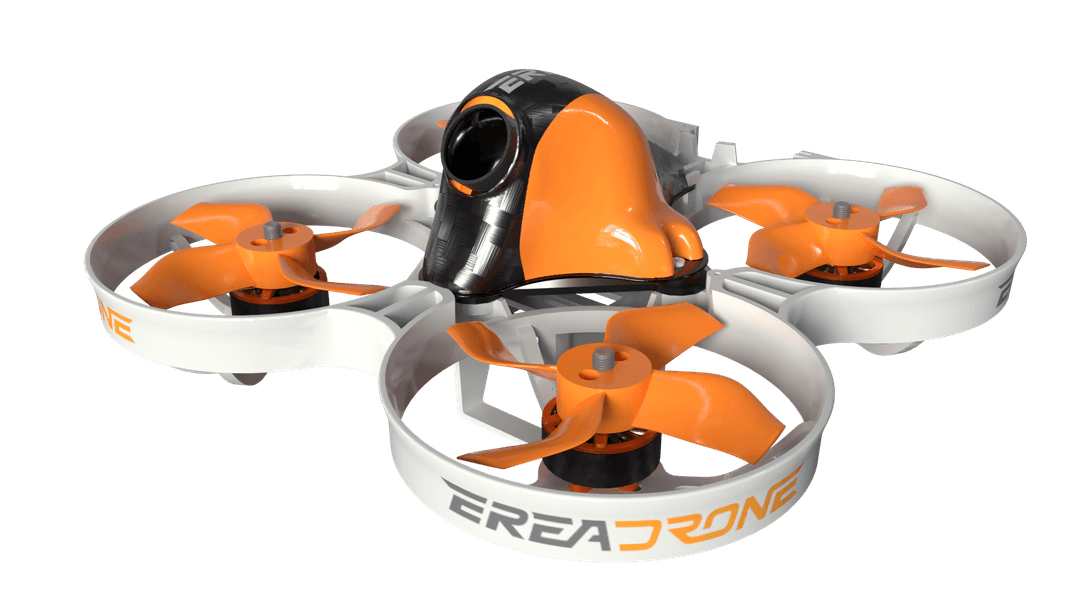 AstroX SL5
The AstroX SL5 is a top-performing FPV drone with an aerodynamic design and powerful motors, perfect for racing and acrobatics.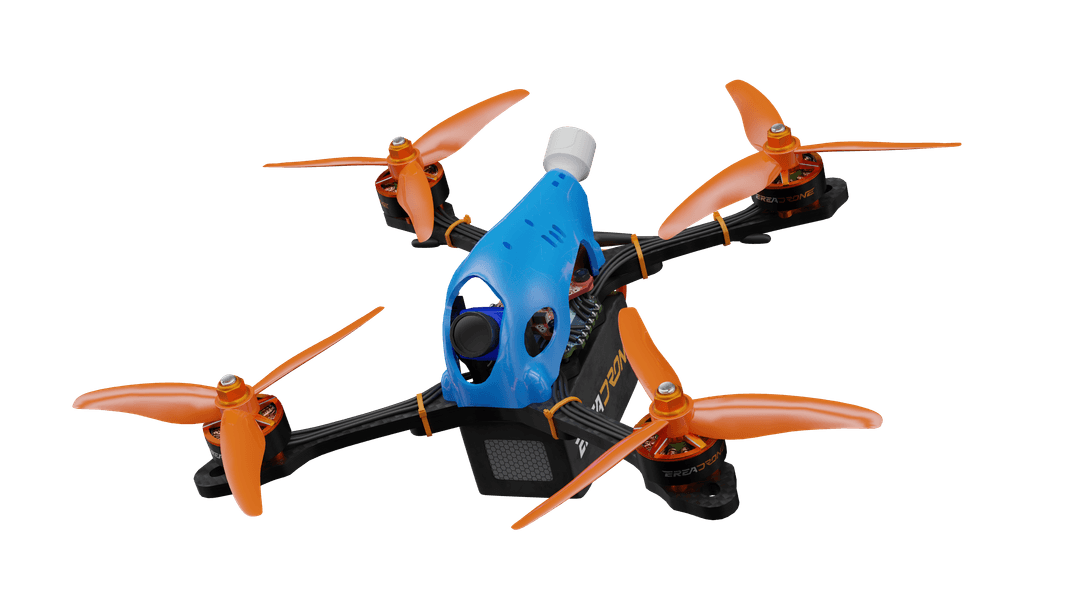 Source One V4
The Source One V4 is an open-source FPV drone frame that is designed for freestyle flying. It features a top-mounted battery and GoPro mount, making it a popular choice for FPV enthusiasts who want to perform tricks and acrobatics.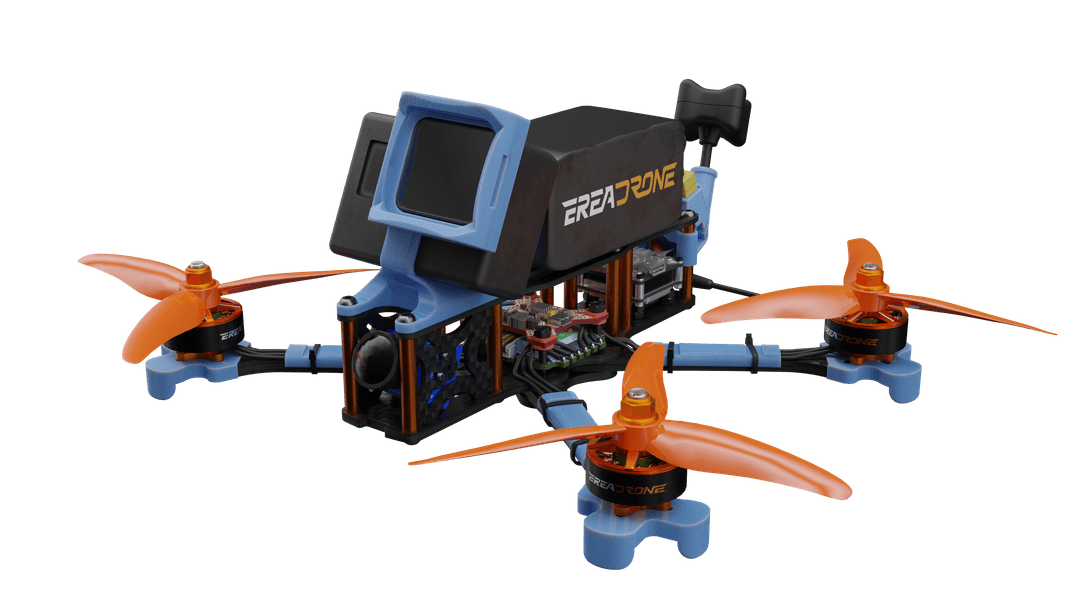 Slash
The Slash is a French lightweight racing frame designed by Alexandre Guilbard. Its anti-turtle shark fin helps prevent the drone from getting stuck upside down, making it a popular choice for racing and acrobatic flying.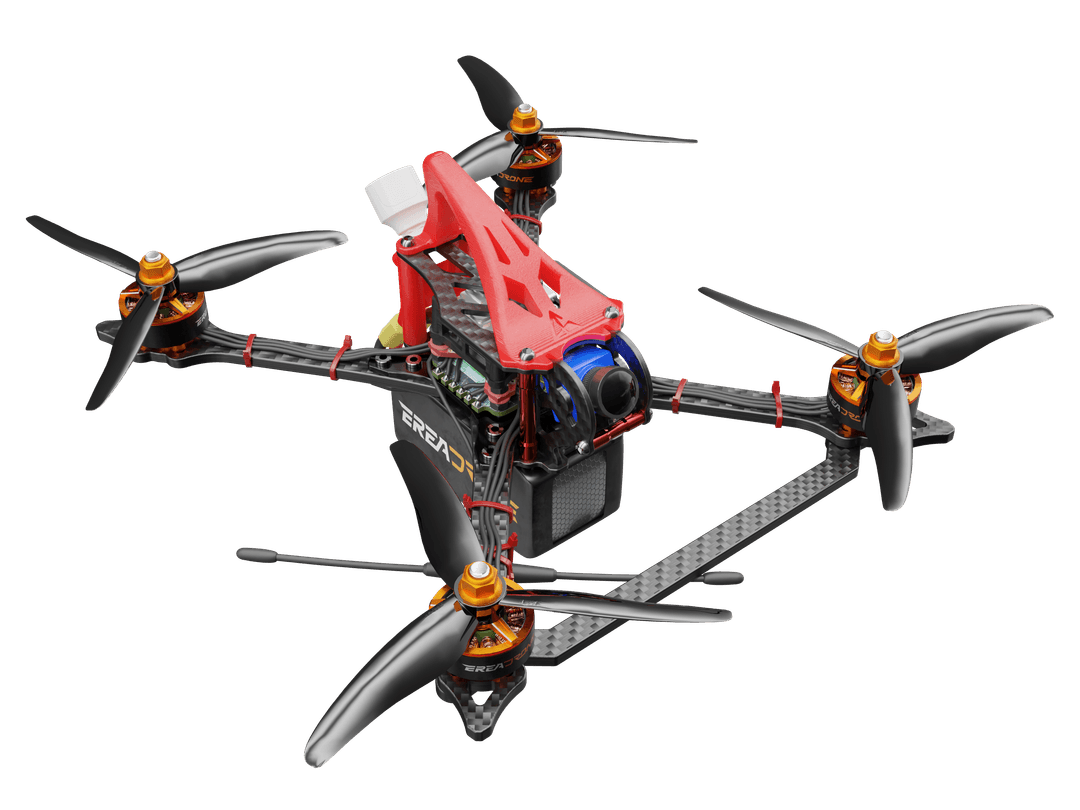 Requirements
In order to play EreaDrone, you will need a game controller (Xbox Controller for example), or a remote controller (FrSky, RadioMaster, etc).
Minimum
OS: Windows 7 64bits
CPU: Intel® Core™ i5-4460 / AMD Ryzen 3 1200
Graphics: Nvidia GeForce GTX 980 4GB / AMD Radeon RX 470 4GB
Memory: 8GB RAM
Storage: 35GB HDD
Newtork: Internet connection
Controller: Game controller or remote
Recommended
OS: Windows 10 64bits
CPU: Intel® Core™ i5-9600K / AMD Ryzen 5 2600X
Graphics: Nvidia GeForce GTX 1080 8GB / AMD Radeon RX 590 8GB
Mermory: 12GB RAM
Storage: 35GB SSD
Newtork: Internet connection
Controller: Game controller or remote